Center In-Room Warmers
Be the Center of Attention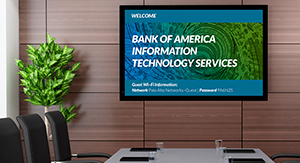 Welcome your guests as they're walking in and provide information in between sessions with customized content on your displays.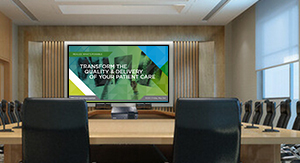 Create a consistent customer experience by carrying your message throughout the center.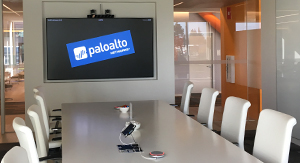 Integrate seamlessly with your center's AV standards and settings for easy deployment and management.
A Welcoming In-Room Experience
Your in-room experience is key. Keep customers engaged from the moment they walk in to in between sessions by displaying a branded welcome with personalized content and session information.
Schedule Integration
Help guests stay informed throughout the day by connecting our platform with your center's scheduling data. Automatically display room rosters, agenda titles, key times, and more without extra work from your staff.

Wayfinding
Include meeting room locations on your center map to help guests to find their way through your center. You can also display other relevant areas of interest, like restrooms, coffee bars, and dining areas.

Targeted and Topical Branded Content
Customize your in-room experience by showing custom branded graphics or messaging specific to each customer. Automatically update in-room displays based on customer industry or solution topic, based on data already in your scheduling system.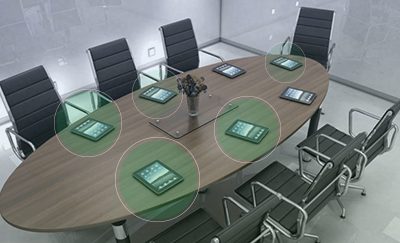 By Ellen Barnes Pfiffner, EBP Business Consulting and Darby Mason-Werner, Director of Client Solutions, Signet     In our previous three articles, we discussed the value of engaging customers before, during, and after a briefing; either through the guest's personal...