Training
Guidance and Instruction from Experienced Trainers

Training Sessions and Documentation
We provide training and documentation customized to your Signet solution, so you have everything your team needs to manage your solution long term.

Hands-On Training
Learn by doing with our hands-on training. Your team will have access to their accounts before the training session, so you can log on, get familiar with the tools, and follow along during the training session.

Documentation for Future Reference
No need to memorize or wade through pages of irrelevant instructions: We provide custom documentation, so you and your team can easily reference it in the future.

Expertise in Enterprise Training
Our trainers are experienced in the management of global enterprise communications and content. We use our knowledge of best practices to train your team and suggest workflows.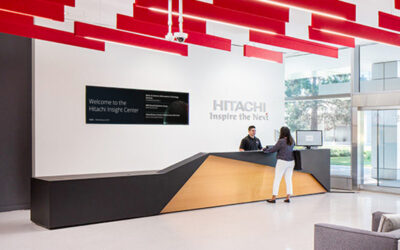 During the 1990s, the executive briefing center industry started finding new ways to utilize digital screens. Comprised of a computer monitor with a PC hidden under the counter, clients entering a briefing room were greeted by name and dazzling logo animations. These...