Experience Planning
We Bring Enterprise Digital Environments to Life

A Branded Experience
The landscape of digital branding has become more complex, but we have the expertise to help you navigate it. We help you take your concepts from ideation to creation and help you align them with strategic brand goals.

Discovery and Collaboration
Make sure your internal stakeholders are heard throughout the process of transforming your communications. We meet with your teams to understand brand values and goals to ensure your solutions align with your ongoing initiatives and can be sustained over time.
eBay Main Street Center
See how Signet helped bring this award-winning corporate center to life through various digital experiences.
A Holistic Solution
Collaboration is the name of the game — and we're the experts. We coordinate with various teams in the enterprise space, including architects, IT teams, brand consultants, and more, to build a solution that is up to your enterprise standards and future-proofed for ongoing maintenance.
Bring Your Experience to Life
We create environment simulations and bring your concepts to life visually to help your team gain buy in and demonstrate value for stakeholders.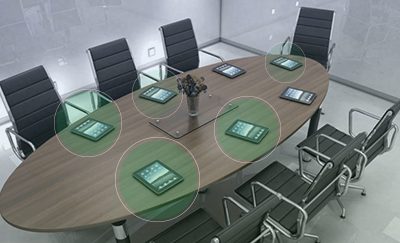 By Ellen Barnes Pfiffner, EBP Business Consulting and Darby Mason-Werner, Director of Client Solutions, Signet     In our previous three articles, we discussed the value of engaging customers before, during, and after a briefing; either through the guest's personal...